As domestic Injection Molding Machine leader, Bole have exhibited five top machines this time. Two of these machines use technology pioneered in China injection molding machine market and put into practical application for the first time.
Bole Intelligent Equipment: Committed to leading the industry's technological innovation and development, fully benchmarking European imported brands, performance reaches or even exceeds the standards of imported equipment, so that Chinese people and practitioners in the plastics industry around the world can enjoy the world's top product quality and excellent prices made in China The double charm!
BL300EKS high-speed bottle caps have been sold within half a day.
BL520DK, the first domestic e-injection and E-mold opening and closing machine was sold within one day.
Professor Zhang Shuidong from South China University of Technology will take you here! Came to BOLE booth, full of praise for our injection molding and hot pressing process
Bole Machinery, always inventing with new technology and creating the utmost benefit for our customer!!!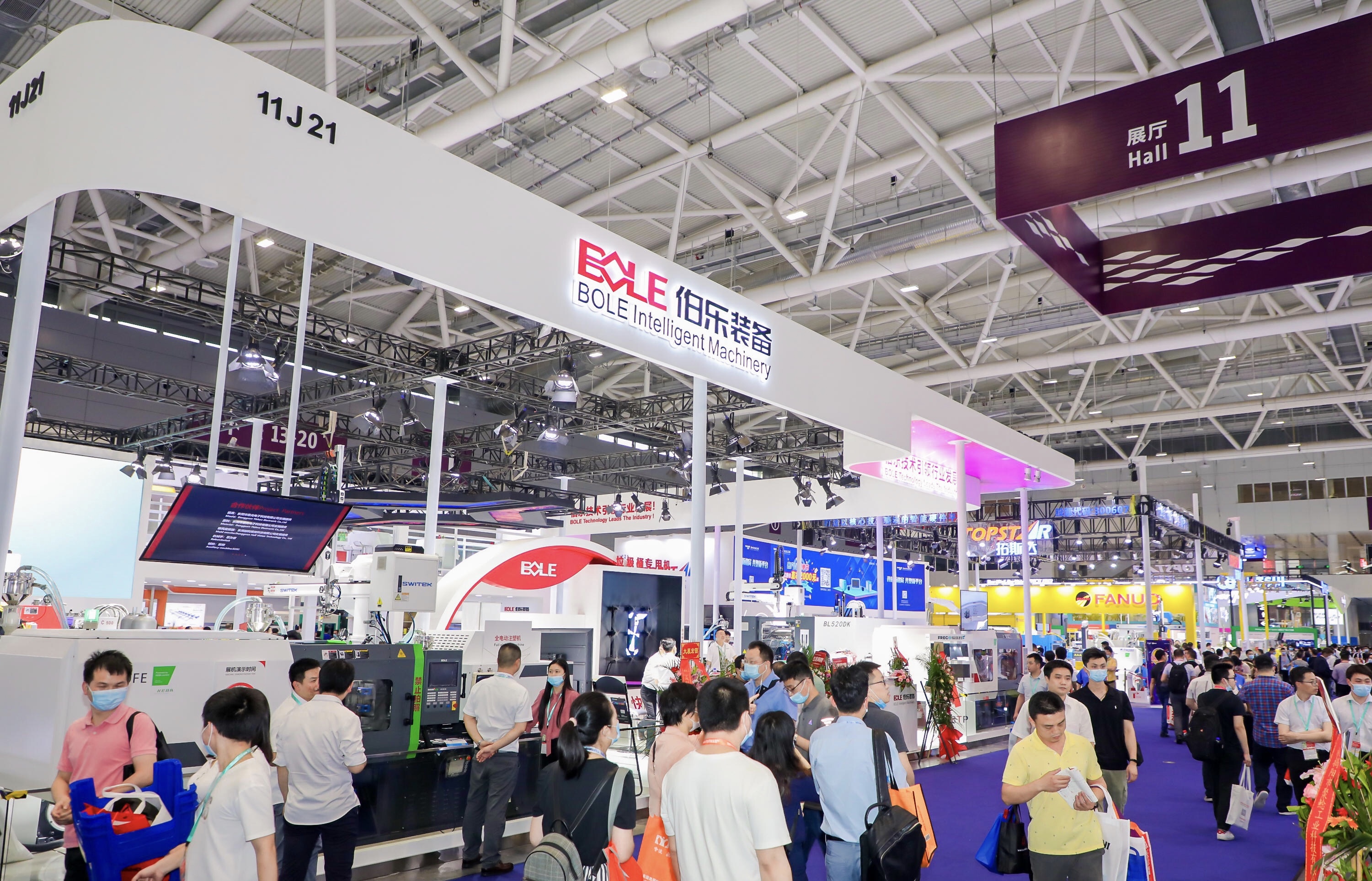 Ningbo Shuangma Machinery Industry Co., Ltd
Business Type:Manufacturer , Trade Company
Product Range:Injection Molding Machine
Products/Service:injection moulding machine , injection molding machine , plastic injection moulding mac , plastic injection molding mac , moulding machine , injection machine
Certificate:CE , ISO9001
Company Address:NO.99 Weisan Road, Xiaogang, Ningbo, Zhejiang, China


Previous: The First Customized Injection Molding Machine Specially For Dust Bin Serves The African Market
Next: National Anti-epidemic-All Bole employees are vaccinated against Covid-19